Mid-week Advent I
Revelation 1:5b-18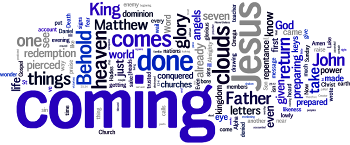 In the name of Jesus. Amen.
"Behold, he is coming!"
This isn't the message of some crazed street-corner preacher. Nevertheless, even if it was, he would be right!
This is the message of St. John in his Apocalypse. "Behold, he is coming…" John wrote of Jesus, the King, the Alpha and the Omega, the beginning and the end, and everything in between. All of that is a poetic way of saying, "All things were made through him, and without him was not any thing made that was made. In him was life, and the life was the light of men." (John 1:3-4) So, the Creator of all things in Whom is life is coming.