Cantate
John 16:5-15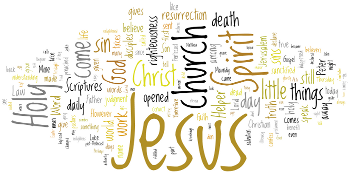 In the name of the Father and of the + Son and of the Holy Spirit. Amen.

Sermon Audio
It's been four weeks since we celebrated the resurrection of our Lord, Jesus Christ. In three weeks, we will celebrate the coming of the Holy Spirit, the Comforter as it will have been 50 days since the Resurrection—Pentecost! We hear of Jesus speaking about precisely this moment in the history of the church:
Nevertheless I tell you the truth. It is to your advantage that I go away; for if I do not go away, the Helper will not come to you; but if I depart, I will send Him to you. And when He has come, He will convict the world of sin, and of righteousness, and of judgment: of sin, because they do not believe in Me; of righteousness, because I go to My Father and you see Me no more; of judgment, because the ruler of this world is judged.
However, He said this before He was crucified and died.