First Sunday after Christmas
Luke 2:22-40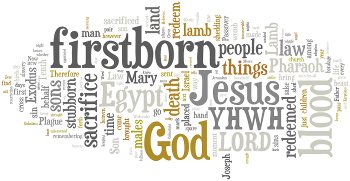 In the name of the Father and of the + Son and of the Holy Spirit. Amen.

Sermon Audio
"Every male who opens the womb shall be called holy to the LORD."
In this morning's Gospel lesson, 40 days have passed since Wednesday. For Mary, it was the time appointed for mothers who have given birth to sons to purify themselves, according to the law, and when firstborn sons were presented to the LORD. (cf. Leviticus 12:2-6) Therefore, on this first observance of the Presentation of Our Lord this year, for 40 days after Wednesday falls on a Sunday this church year, we begin in Egypt, to the time just after the first Passover.