Fourth Sunday after Trinity
Luke 6:36-42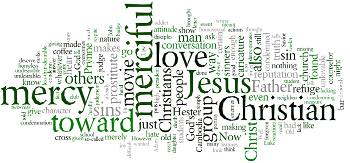 In the name of the Father and of the + Son and of the Holy Spirit. Amen.
I know of a story of a counselor who met with a prostitute who was in dire straits. She was homeless and sick. She could hardly buy food enough to feed her two-year old daughter and herself. With tears and through sobs, she told the counselor that she was renting out her two-year old daughter to her men. She made more money that way than in the "traditional" way. It's not that the woman wanted to do it, but that she felt that she had to. The counselor could hardly bear to hear any more—he had already heard enough to make him legally liable to report a case of child abuse. He wasn't sure what he could tell her, but the thought occurred to ask her if she had ever thought about going to a church for help.
When he did ask, the look on the woman's face was one of consternation. "Church!? Why would I go there? I am already feeling terrible about myself and what I have done. They would only make me feel worse." Once, a prostitute sought refuge from an angry mob with Jesus. (cf. John 8:2-11) Now, a prostitute dare not find refuge among those who call themselves His disciples.
I know of a story of a missionary who was in Cambodia. He was in a coffee bar where a conversation was struck up, and as they invariably do, he was asked what brought him to Cambodia. He, being a white man of European features, stuck out in Cambodia like a sore thumb. "I'm a Christian on a year-long mission trip." The conversation took a sour turn after that; the other participants did whatever they could to bring it to a close.
What brought the conversation to a screeching halt? The man called himself a Christian. Now, sure, Jesus told His disciples that the world would hate them because it hates Him. (cf. Luke 6:22; John 15:18; et al), but this is a bit different. The people in the coffee bar weren't necessarily hostile toward the man—they didn't hate him—they simply wanted nothing more to do with him. He didn't tell them about their Lord and Savior, didn't ask to pray with them, didn't invite them to a church or Bible study. He merely said He was a Christian.