Holy Innocents, Martyrs
Matthew 2:13-18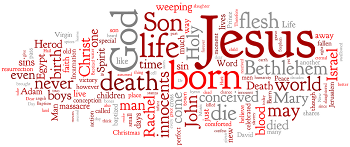 In the name of the Father and of the + Son and of the Holy Spirit. Amen.
Four days ago, you just finished singing this wonderful hymn about the heralding angels' message to the shepherds in the field as Jesus was born:
Hail, the heavenly Prince of Peace!
Hail, the Sun of Righteousness!
Light and life to all He brings,
Risen with healing in His wings.
Mild He leaves His throne on high,
Born that man no more may die;
Born to raise the sons of earth;
Born to give them second birth.
Hark! the herald angels sing,
"Glory to the new-born King!"

("Hark! The Herald Angels Sing", TLH 94:3)
No sooner do we close the hymnal on that stanza and we come to the Fourth Day of Christmas, "celebrated" as the feast of the Holy Innocents, Martyrs. As you heard in the text appointed for this day,
Then Herod, when he saw that he was deceived by the wise men, was exceedingly angry; and he sent forth and put to death all the male children who were in Bethlehem and in all its districts, from two years old and under, according to the time which he had determined from the wise men. Then was fulfilled what was spoken by Jeremiah the prophet, saying:
"A voice was heard in Ramah,
Lamentation, weeping, and great mourning,
Rachel weeping for her children,
Refusing to be comforted,
Because they are no more.
The Prince of Peace is "born that man no more may die," and today we "celebrate" the deaths of the male children in Bethlehem two-years old and younger. Jesus' birth and the celebration thereof is marked by slaughter, there is blood on His birth.